The month of May has always given us the opportunity for a long weekend in the South of France. This year, we went the weekend of the Formula One race as the Grand Prix in Monaco was on our agenda.
Now that I've lured you in with thoughts of a seaside escape, I'll sweeten the dream with the gorgeous interior of the hotel!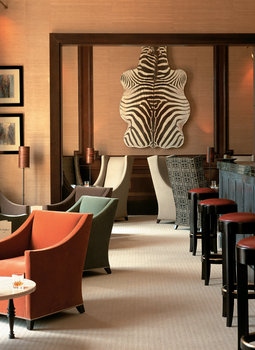 Even though you would have caught me napping poolside and seaside, the Designer Eye was hard at work and there were a few concepts that needed to be remembered...
The Orangerie Guest House by the pool had a lovely exterior color for the walls and shutters and the ornamental design along the frieze was so perfect for the Cote d'Azur!



Love the exterior sconces!
The metalwork on the balcony is splendid! Not to mention the striped canopy and ornamental window casing!







For those of you wondering what the paint color Dove Grey looks like, let my little friend show you!